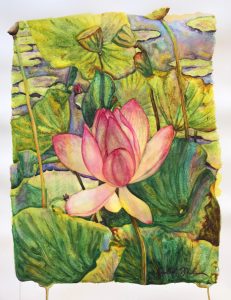 This has been quite a year! What with its ups and downs it certainly hasn't been "dull". And it would be very easy to say "Good riddance", however there have been so many opportunities for learning that I would like to say "Thank you!" instead, for the gifts of 2017.
Let's face it, who wants to live with multiple challenges coming at you? It's not easy, that's for sure. However, without the down side of things, we would never be forced to open our eyes, look again and be able to see beyond the surface of what is. This is what happened to me and many times I felt that life was being unfair. But then I had a choice – either to be miserable or to start counting my blessings and look for the positive in the experience. When I did this, I found myself calmer and more grateful than ever before.
Also, when things weren't going the way I would like them to, I found that these were opportunities to dig deep inside and draw upon my own inner strength and faith. That practice itself wasn't that easy and sometimes I found it almost impossible to do. However, when I looked at the big picture, I could see that things weren't as bad as they seemed to be.
Reflecting on this year, I can say that even though things may have not seemed great at times, behind the scenes they were being resolved and this I could trust in. The resolution may not have been exactly what I would have wished for, but I know that it's what is supposed to be. And who can argue with that?
If this year has taught me to have more gratitude, faith and trust, that's a lot to have received. Life lessons are never easy, but when we embrace them our lives are enriched and become more meaningful.
Wishing you all a very happy 2018! Let us go forward together with love, positivity and kindness to one another.
Save
Save
Save
Save
Save
Save
Save
Save
Save
Save
Save
Save
Save
Save
Save
Save
Save
Save
Save
Save
Save
Save
Save
Save
Save
Save
Save
Save
Save
Save
Save
Save
Save
Save
Save
Save
Save
Save
Save
Save
Save
Save
Save
Sav
Save
Save
Save
Save
Save
Save