Jamaica-Born Artist Launches Tribute to Historical Churches
From The Gleaner, July 21 -17, 2016
By Derrick Scott – Gleaner Writer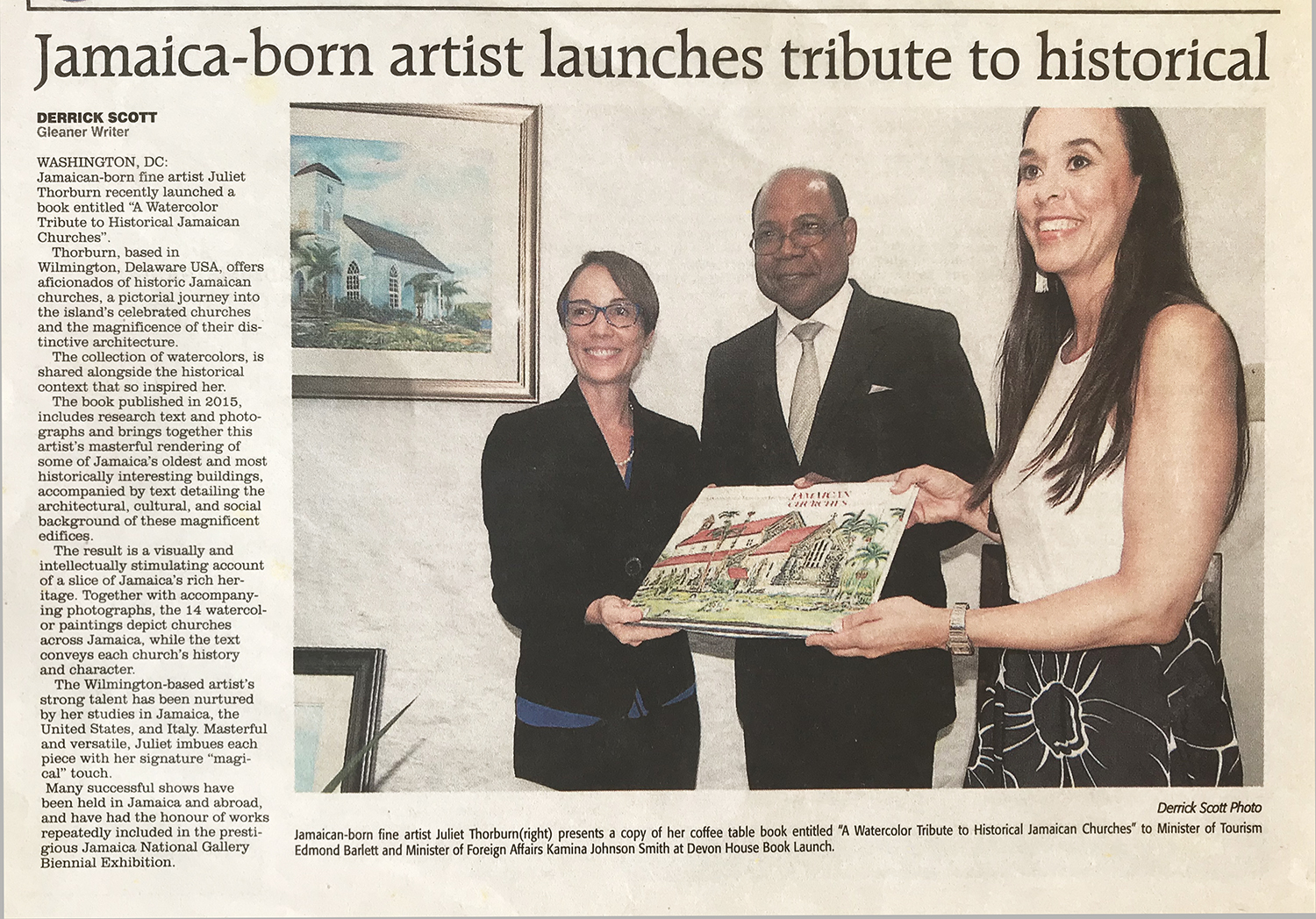 Jamaican-born fine artist Juliet Thorburn recently launched a book entitled "A Watercolour Tribute to Historic Jamaican Churches".
Thorburn, based in Wilmington, Delaware USA offers aficionados of historic Jamaican churches a pictorial into the island's celebrated churches and the magnificence of their distinctive architecture.
The collection of watercolors is shared alongside the historical context that so inspired her.
The book published in 2015, includes research text and photographs and brings together this artist's masterful rendering of some of Jamaica's oldest and most historically interesting buildings, accompanied by text detailing the architectural, cultural and social background of these magnificent edifices.
The result is a visually and intellectually stimulating account of a slice of Jamaica's rich heritage. Together with accompanying photographs, the 14 watercolor paintings depict churches across Jamaica, while the text conveys each church's history and character.
The Wilmington-based artist's strong talent has been nurtured by her studies in Jamaica, the United States and Italy. Masterful and versatile, Juliet imbues each piece with her signature "magical" touch.
Many successful shows have been held in Jamaica and abroad, and have had the honour of works repeatedly included in the prestigious Jamaica National Gallery Biennial Exhibition.