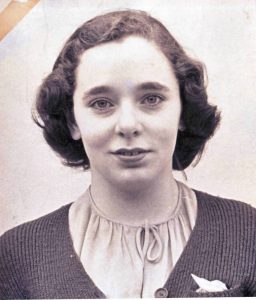 I come from a line of artists. My grandmother, Barbara Parsons, made many beautiful paintings throughout her life, and my mother was also a talented artist. Mummy, however, did not get to indulge her passion for painting often because of her incredible career in innovative solutions for children with disabilities in poor countries. We celebrated her life and accomplishments this past June. She had been ailing for a very long time, and we were grateful that she passed peacefully, at home.
One of the beautiful things about being with my sisters back in Jamaica and putting together her memorial service was sharing so many lovely memories of our childhood and our family. And even though I knew that Mummy had achieved a great deal in the field of rehabilitation, as well as in cytogenetics, I learned so much more about her work from the amazing tributes that people gave at her memorial service. Starting in Jamaica, and then throughout the developing world, Mummy's work directly improved the lives of disabled children and their families, and continues to do so today.
My mother inspired me to be a better person by her own example, for which I am deeply grateful. She was utterly selfless, she worked hard, she was capable and productive, and she had incredible empathy for people in difficult circumstances. She loved her three daughters and was very interested in their chosen careers. She always supported my passion for art, and given her own artistic sensibility gave me constructive criticism about my work. This of course I valued greatly.
Mummy's was a life well lived. I miss her in so many ways and mostly because of her indomitable spirit, however I am happy and proud to say, and with no fear of contradiction, that my mother made the world a better place.
Save
Save
Save
Save
Save
Save
Save
Save
Save
Save
Save
Save
Save
Save
Save
Save
Save
Save
Save
Save
Save
Save
Save
Save
Save
Save
Save
Save
Save
Save
Save
Save
Save
Save
Save
Save
Save
Save
Save
Save
Save
Save
Save
Save
Save